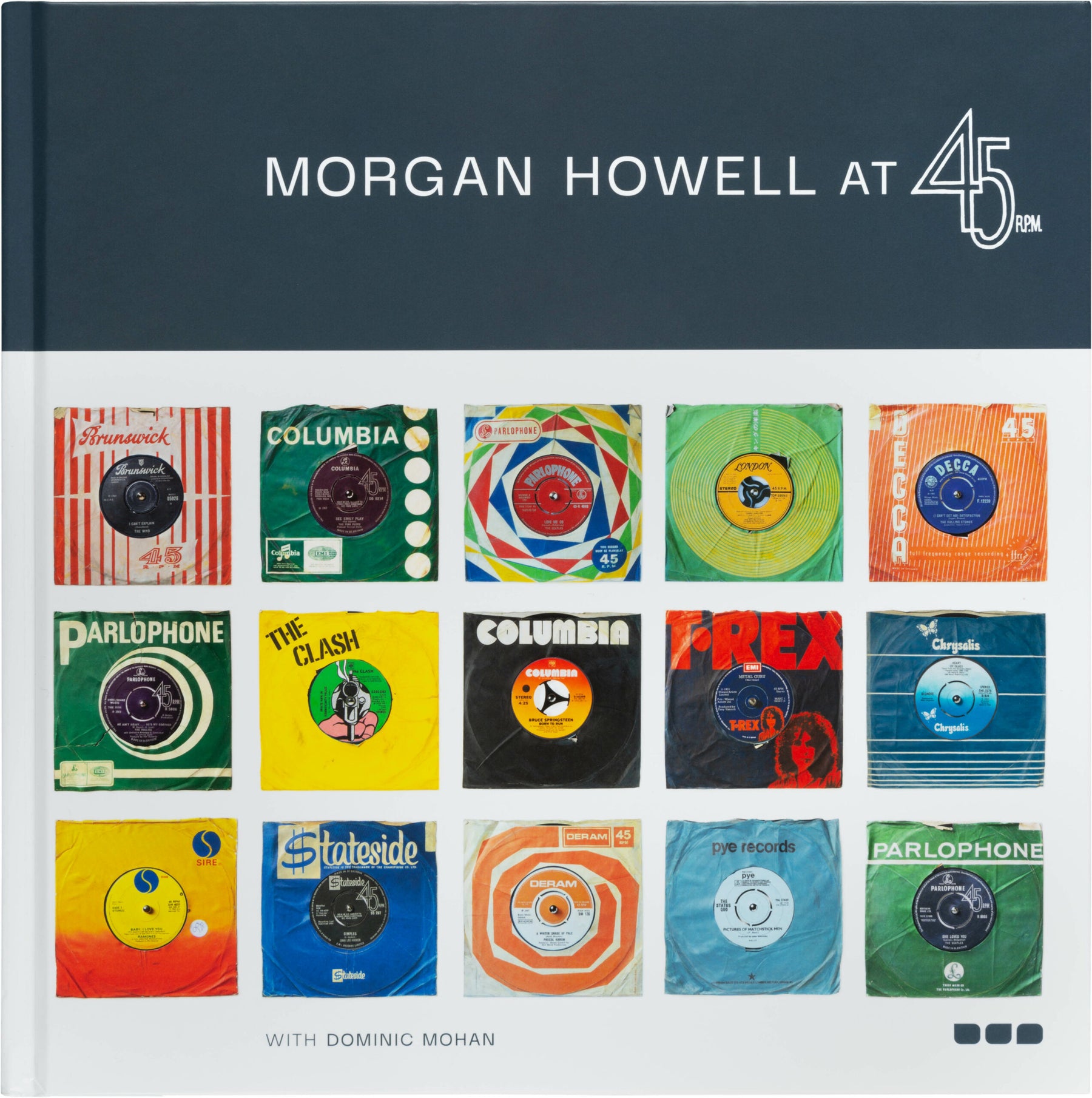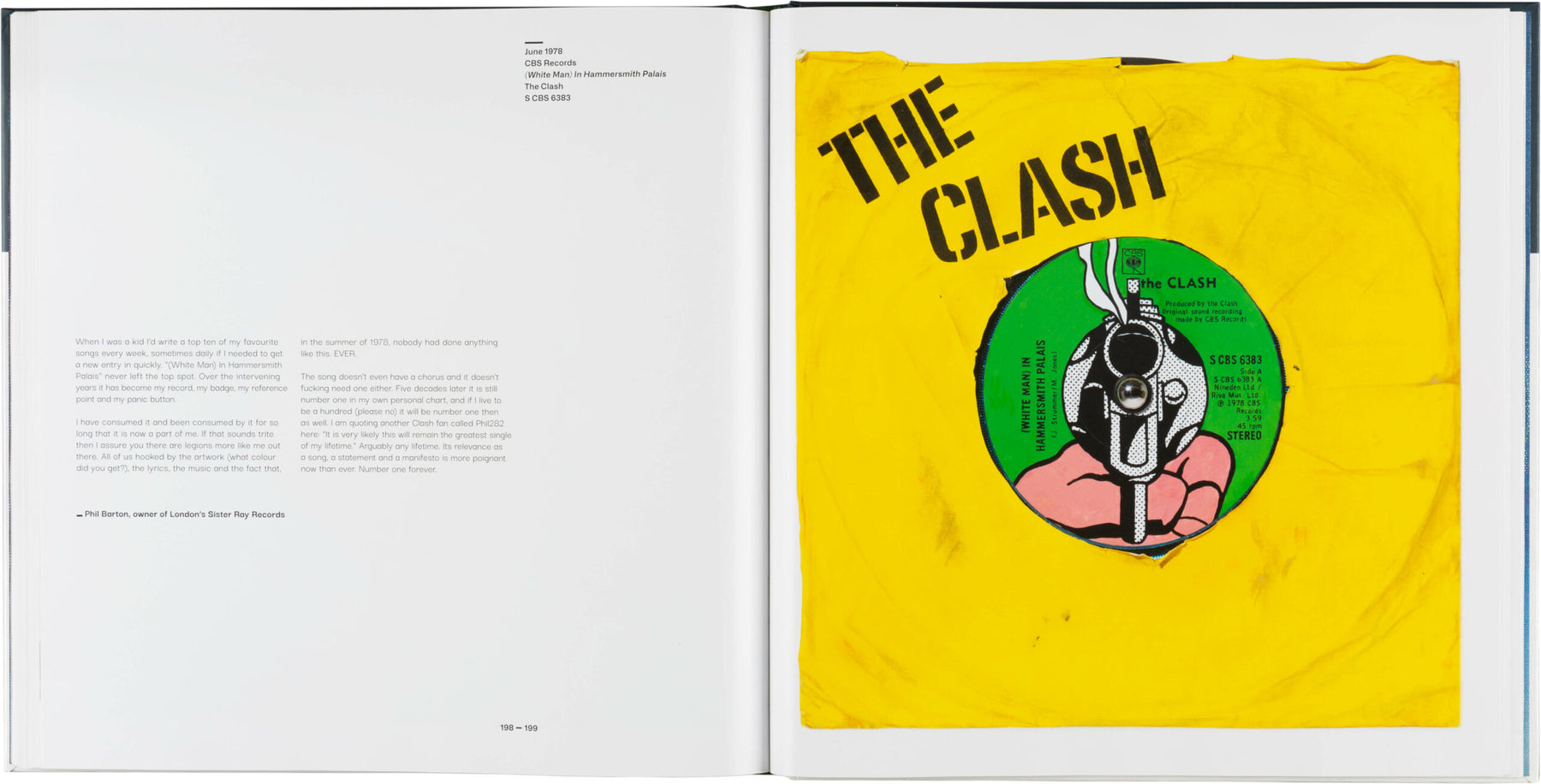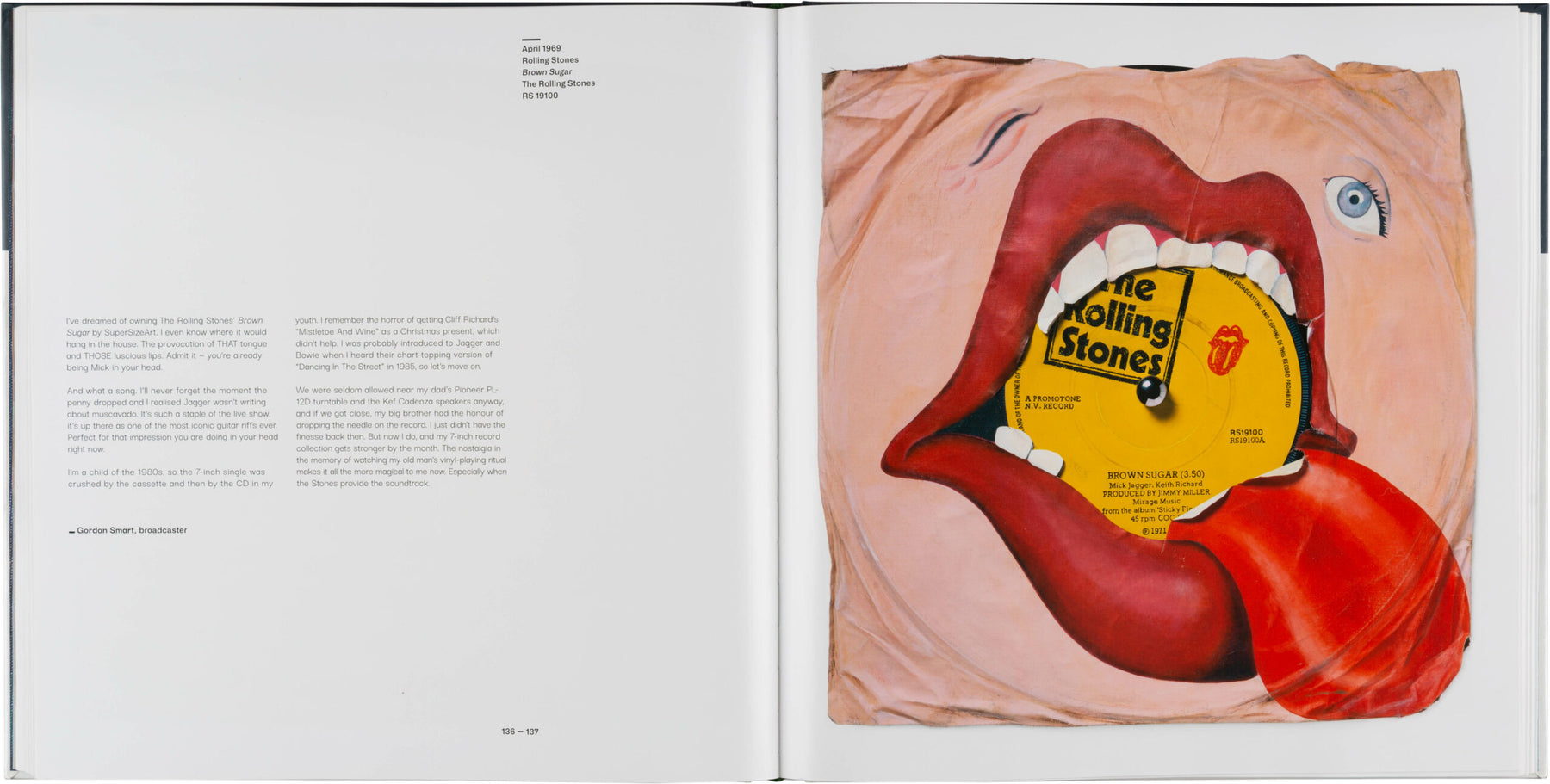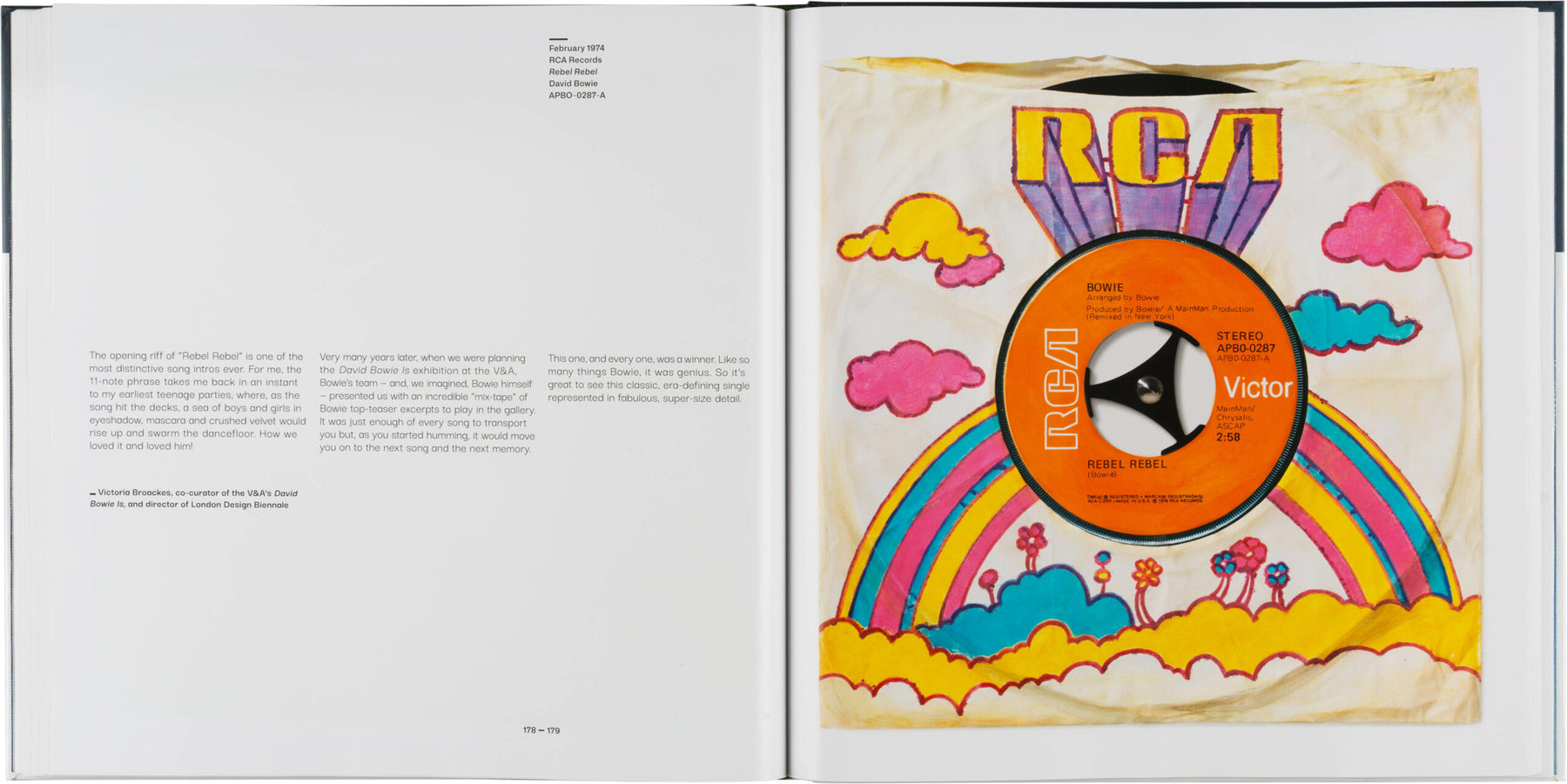 Morgan Howell at 45rpm
Sir Peter Blake, Andrew Marr (Forewords)

Dominic Mohan, Johnny Marr, Shaun Ryder, Andrew Lloyd Webber, William Orbit, Dylan Jones, Donick Carey, Kay Mellor, Mark Radcliffe, KT Tunstall (Contributors)

Hardback, 30.5 × 30.5 cm | 12 × 12 in, 240 pages

ISBN 978-1-912165-30-8

Availability: In Stock
--
 Morgan Howell paints classic 7" singles and takes into account every crease, every tear, every imperfection—producing a one-off, truly unique artwork, almost identical to the owner's original copy, but blown up, supersize, to 70 by 70 cm, and three-dimensional, with the spindle in the centre, as if the record is ready to play.
 This completely original approach has resulted in Howell attracting a cult following amongst art collectors and musicians alike—with paintings commissioned by the likes of Neil Diamond, Jude Law, Edgar Wright, and The Stone Roses' Ian Brown, and major music labels selecting the artist's work for display in their headquarters, indeed, Howell's painting of David Bowie's The Jean Genie is displayed at the Sony Music Building in London, and Yesterday by The Beatles has been shown at the Capitol Building in L.A.
 Morgan Howell at 45rpm, published by Black Dog Press, beautifully documents 95 of Howell's creations, from "Tutti Frutti" by Little Richard to "Heart of Glass" by Blondie, to "Gimme Shelter" by The Rolling Stones, to "Waterloo Sunset" by The Kinks. The artworks are shown in full, alongside evocative commentaries from fans of Howell's work, including The Smiths' Johnny Marr, Spandau Ballet's Gary Kemp, comedian Al Murray, journalist Tony Parsons, actress Kay Mellor, Happy Mondays' Shaun Ryder, producer William Orbit and composer Andrew Lloyd Webber.
 The book features Forewords by Sir Peter Blake and Andrew Marr, plus an in-depth interview with Morgan Howell, exploring his process as an artist and why, for him, music and art are intrinsically linked. With a format perfectly designed to fit on record shelves, this book is a must for vinyl junkies, music heads and art lovers everywhere.