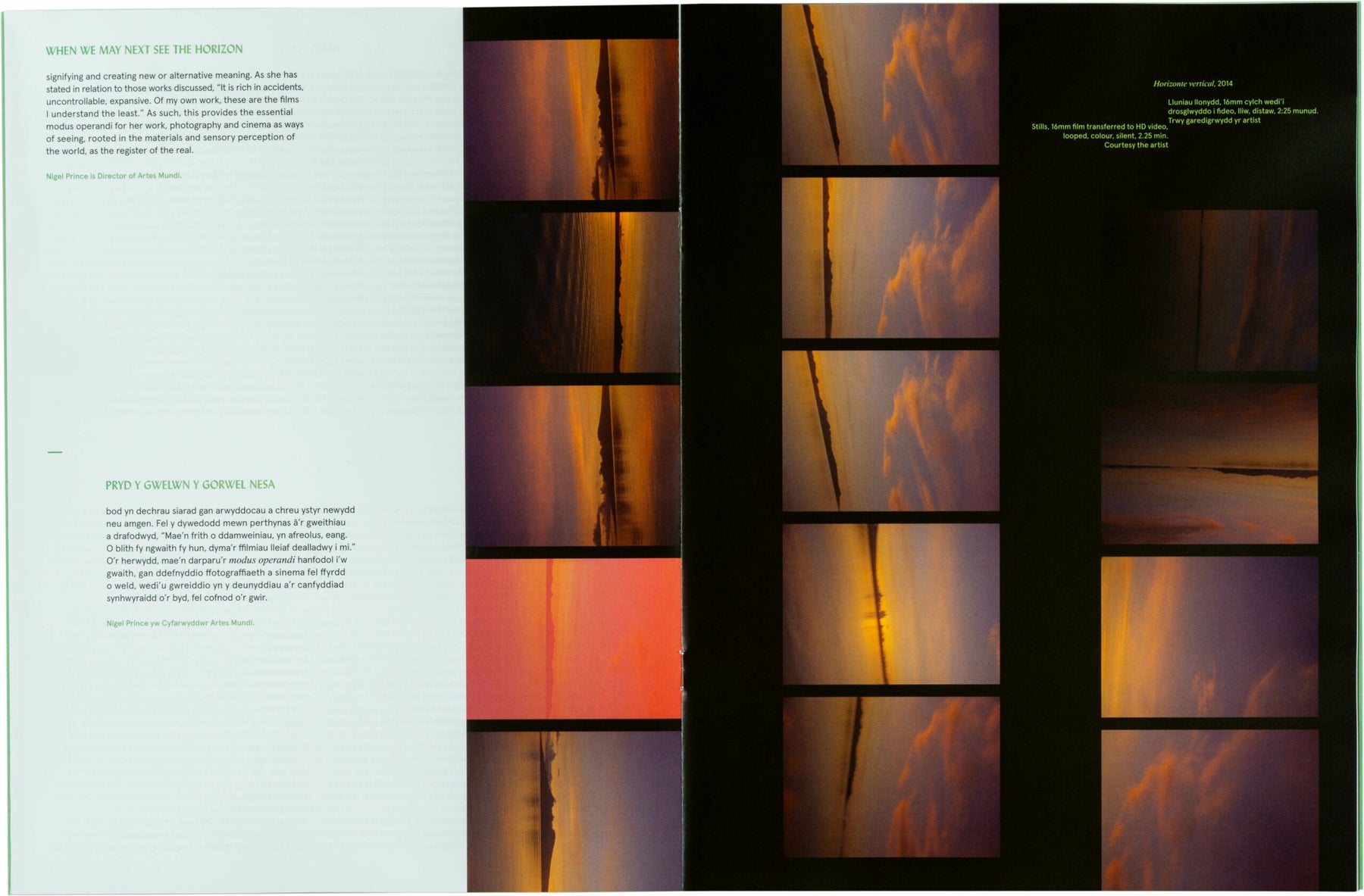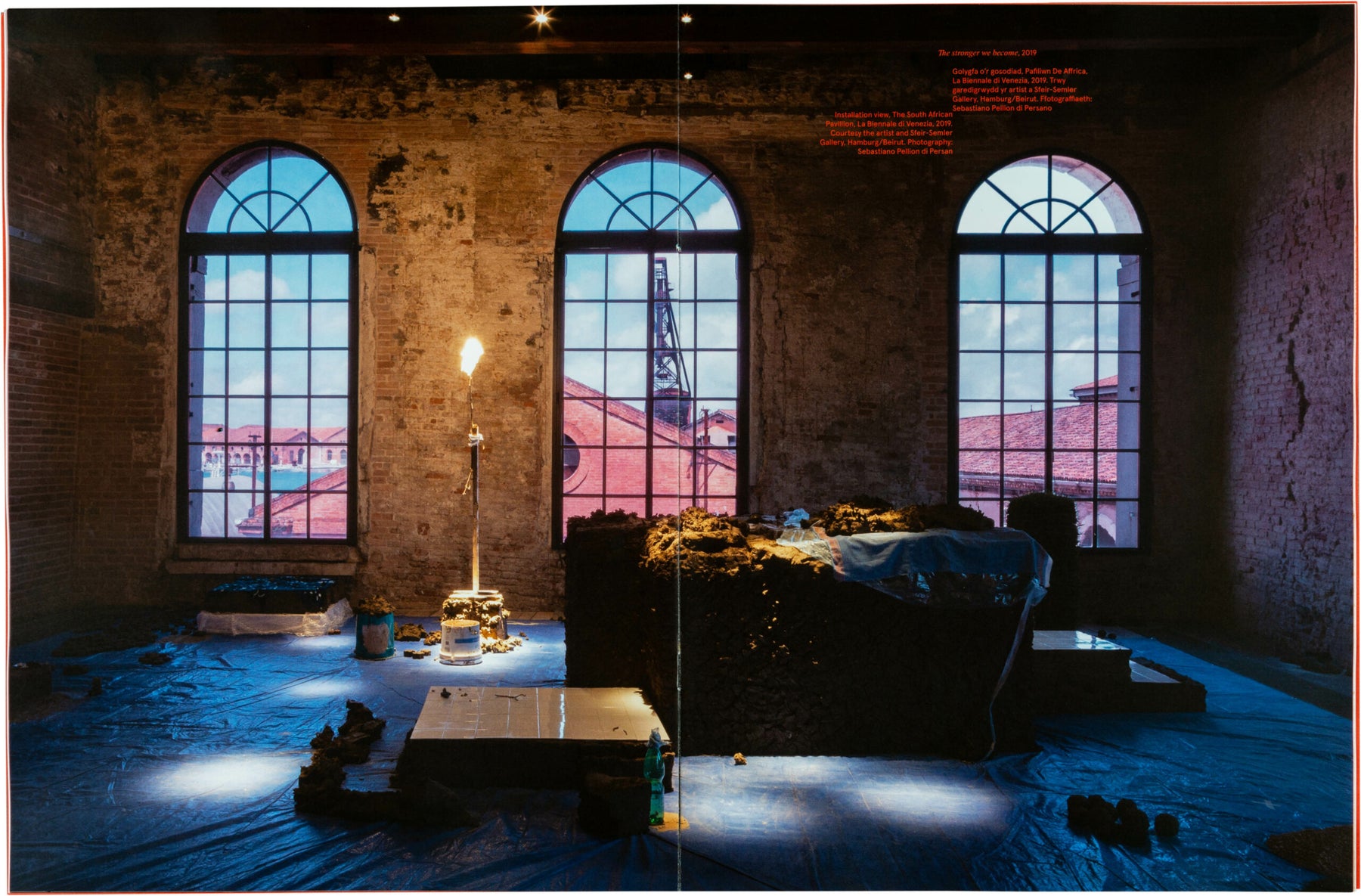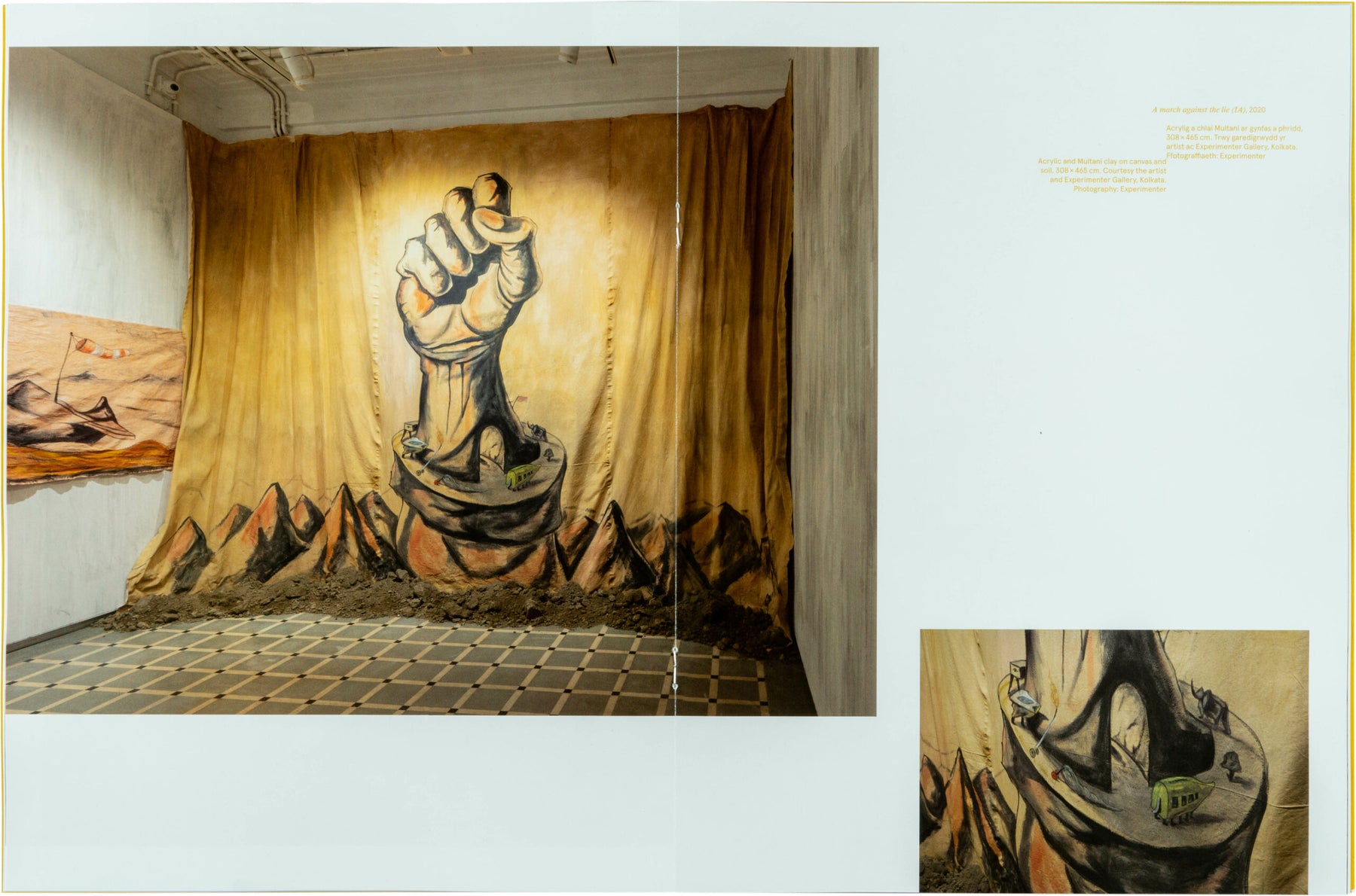 Artes Mundi 9
Saddlestitched, with a vertical bellyband, 30 × 23 cm | 11.8 × 23 in

Set of 6 artist's books | 16 pages each

ISBN 978-1-912165-32-2

Availability: In Stock
Artes Mundi 9, is a set of six artists' books that accompany Artes Mundi's biennial exhibition at the National Museum Cardiff, 15 March – 5 September 2021. Each 16-page book focuses on one of the six artists nominated for the prestigious international arts prize – Firelei Báez, Dineo Seshee Bopape, Meiro Koizumi, Beatriz Santiago Muñoz, Prabhakar Pachpute, and Carrie Mae Weems – featuring an essay on the artist as well as a selection of their work. The six books are bilingual, in Welsh and English, and accompanied by a small essay booklet with texts from First Minister of Wales Mark Drakeford, Mathew Prichard and Artes Mundi Director Nigel Prince. This striking set is bound together with a vertical bellyband in neon yellow.

As the flagship organisation for international visual arts in Wales, Artes Mundi plays a vital role in broadening cultural experience and stimulating dialogue. The artists for Artes Mundi 9 embody that aim in their practices, embracing those who have more recently emerged to great critical attention such as Dineo Seshee Bopape or Firelei Báez, through to those well-established, with Carrie Mae Weems as the most senior figure.
As well as a powerfully reconfigured multi-channel video installation by Meiro Koizumi, Artes Mundi 9 marks the global premiere of major new works including Carrie Mae Weems' photographic installation The Push, The Call, The Scream, The Dream, a new film About Falling by Beatriz Santiago Muñoz, and a series of dynamic large-scale paintings by Firelei Báez. An immersive installation comprising sculpture, drawing and sound by Dineo Seshee Bopape uses soil and clay from Welsh sacred sites combined with earth from other locations around the world including Île de Gorée, Senegal; James River, Richmond, Virginia; Mississippi River, New Orleans; and the Achimota Forest, Accra, Ghana. And Prabhakar Pachpute has developed an installation of paintings on canvas banners that continues his critique of the individual worker within the context of larger corporate and economic forces. All of this work is presented in the set of artists' books.
The interplay of thematics and dialogue between these artists and their work centres on ideas surrounding representation and social inclusion, be it cultural or gender based; the interface between public and private and how this shifts through individual or collective memory; environmental concerns and challenges to communities through economic change; and how global corporate forces impact the local.