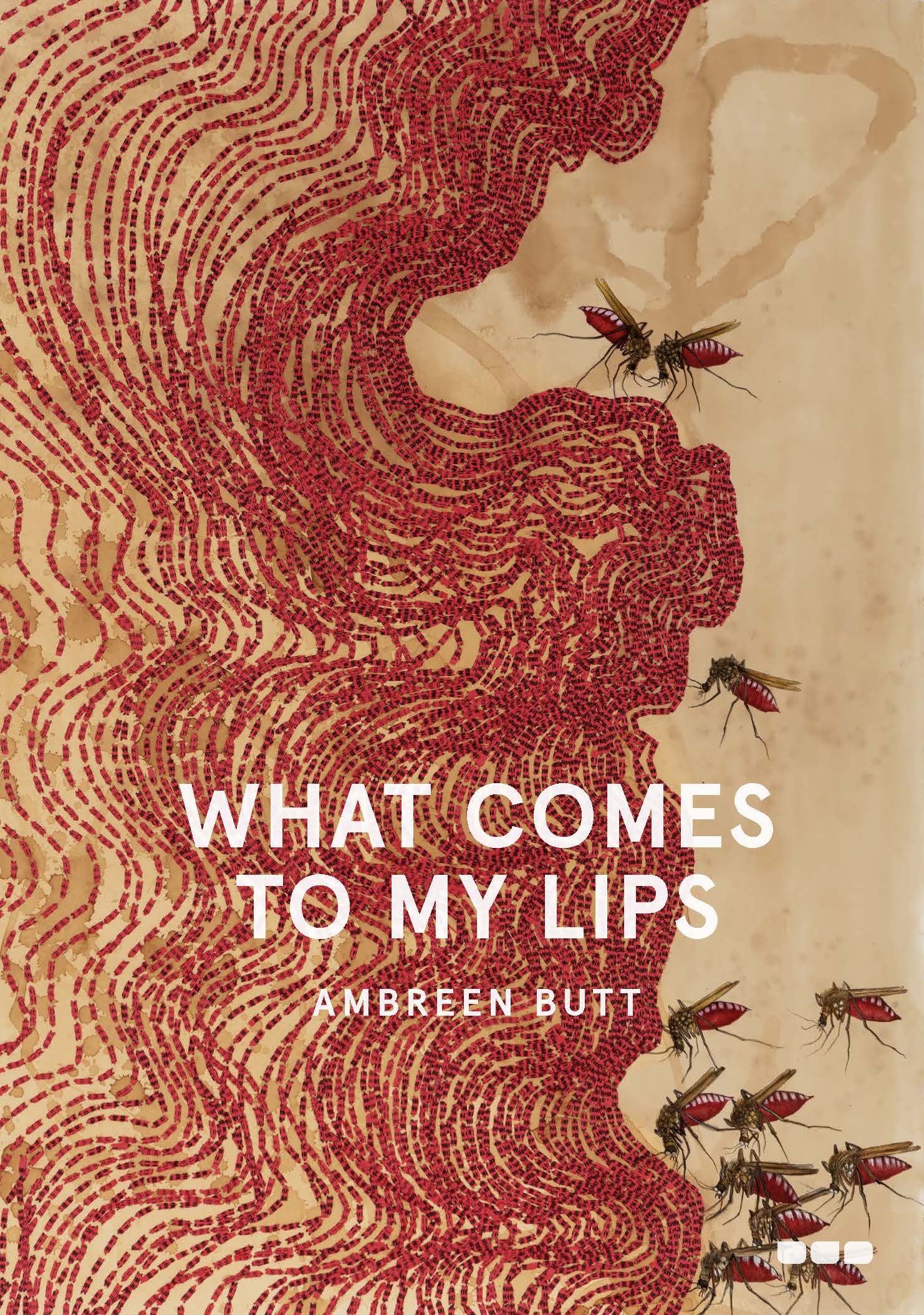 Ambreen Butt: What Comes to My Lips
Ambreen Butt (Author)

Sara Raza and Quddus Mirza (Contributors)

Hardback, 29 × 24 cm | 11.4 × 9.4 in, 144 pages

ISBN 978-1-912165-51-3

Availability: In Stock
What Comes to My Lips is the first monograph on the artist Ambreen Butt. Trained in the thousand-year tradition of Indo-Persian miniature painting and contemporary Western art and theory, Butt's studio practice circumvents history, tradition and contemporaneity, creating a multifaceted project that explores civil liberties and rights, mutual responsibilities and complex geopolitical forces.

Illuminated with images of the artist's paintings, collaged works on paper and large-scale installations from the past three decades, this in-depth book features essays by curator/writer Sara Raza and artist/critic Quddus Mirza. Raza examines Butt's practice through the thematic lens of the sciences of Islam's Golden Age (7th–14th century), proposing a bridge that connects art, history and cosmology. In his essay, Mirza places the conventions of the artist's work in relation to longer historical narratives and traditional gendered roles across the spectrums of time and locality.
An intimate archive of Butt's technically rich, aesthetically delightful work, What Comes to My Lips invites the reader to enter the symbolic landscape of Butt's oeuvre and discover the hidden, unseen and unrecorded aspects that shimmer beneath the surface of even the most fraught realities.